Sunset view from the Mount Herzl (Har Herzl – הר הרצל) in Jerusalem, Israel.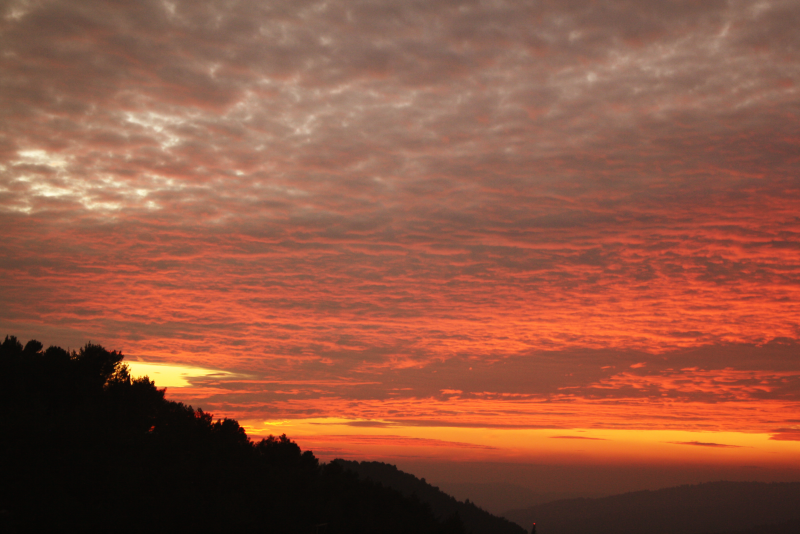 Mount Herzl is the mount where Theodore Herzl is buried as well as all other leaders and heroes of Israel.  The Yad Vashem memorial museum stays at this same mount.
This week in Israel is a week of remembrance to the Jew lives that were taken during the holocaust, and the many people that were not saved because of the nonexistence of a Jew nation to support them.
Remember, and it shall not be repeated.